Well, two weeks has come and gone just a little too quickly. But on the bright side, this means a new challenge for you to try! Once again we have a great challenge with some wonderful samples by our girls and better a awesome prize!! So, do you want to hear what the challenge is???
This is going to be a really easy challenge for you I am sure. "Bling". That is pretty much it! Create a layout making good use of bling and link it to our blog here using the link tool (or email us at
info@scrapbookcity.com.au
with your picture) and you have until Tuesday 28th September midnight to get it there.
Now remember there are many different things that fall into the bling category. Gems, pearls, glitter, glimmer mist many things for you to use! So now, lets check out the samples from our girls.
"Mother of the Bride" by Tammie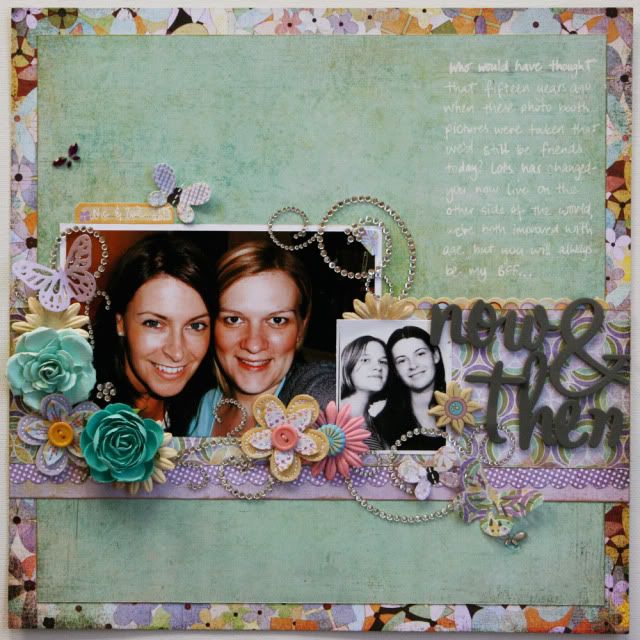 "Now & Then" by Zoe
Three different ways to use bling and lots of different kinds of bling! So hopefully you are all inspired now, but one last bit of inspiration check out the prize! The randomly drawn winners (one from the Card Blog and one from the Scrapbook Blog) will receive a great new i-Rock tool from Imaginisce with a selection of gems to go with it!
So, what are you waiting for?? The winners will be announced on Wednesday 29th September. I am looking forward to seeing lots of great pages full of bling!
Our Kaiser Craft challenge winners will be posted tomorrow too, so keep an eye out for that. There is still a little time to get your entries in for that one so hurry!
Til next time.