Hi there everyone! How are you on this fine and very WINDY morning? I am sitting up in my studio enjoying the sound of the wind whipping through the gum trees across the road...It makes me feel llike I am near the ocean!
So I have a layout to share with you today that I made using the leftover papers from my baby banner. I am really enjoying linear designs at the moment. They allow me to keep my page nice and neat and I also get to use my border punches!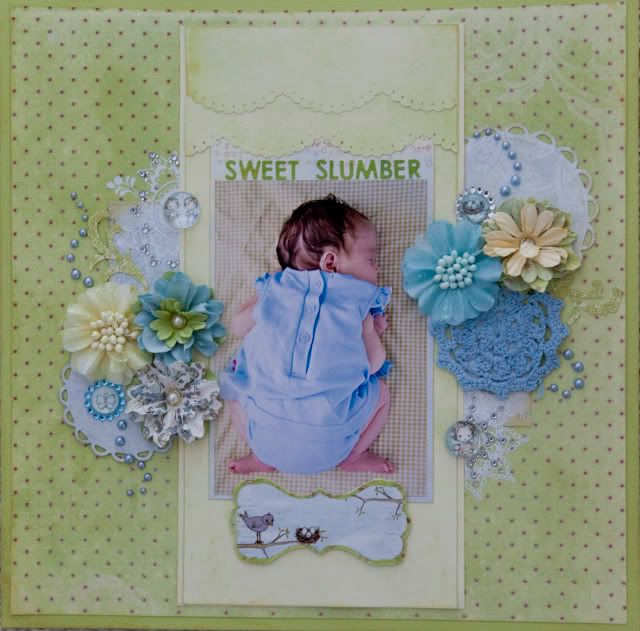 Here is a little close up of the details!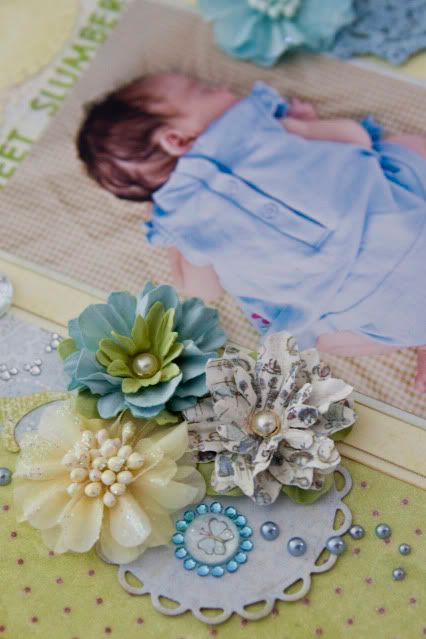 I made a stack of the layered flowers again. I am so happy that I have almost finished the whole container...I end up with way too many leftovers sometimes!