Hi All! I know we are extremely late announcing this winner, apologies for that, but as they say, better late than never!
So using the trusty random generator (which would have been hard at work with two numbers to choose between!!), we have the winner! It is Tracey! Well done Tracey, please contact Leisa or Kerri at the shop to organise collection of your lovely Bo-Bunny prize pack.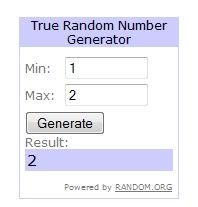 We will be taking a break from challenges for a little while. As you can all appreciate we are getting to that "time of the year" where all hell breaks loose, well, time gets away with way too many things to do and so little time! We will however try to keep everyone up to date with product in store and any other exciting tid bits as they happen.
Till next time!
Katie