Here we are another fortnight gone already. They really are rolling around pretty fast aren't they??!! So are we all "blinged" out and ready for another challenge then?? This is going to be an easy one too. We like easy here at Scrapbook City, we don't want to have to think too long and hard about things!
This challenge is a colour combo challenge! Spring is in the air so we selected a nice bright "Springy" kind of palette. All you need to do is use this colour palette as the basis for your layout. These are the only colours besides white and black that you can use, but you can vary the shade (darkness) or tint (lightness) of them a little if you need to! And for some "colour theory" ideas to help get you started think about the 60 30 10 rule for combining colours. 60% use of your main colour, 30% of your second colour and 10% splash of your highlight colour! You have five colours to choose from so that should be easy!
So as usual we have some samples to get the juices flowing.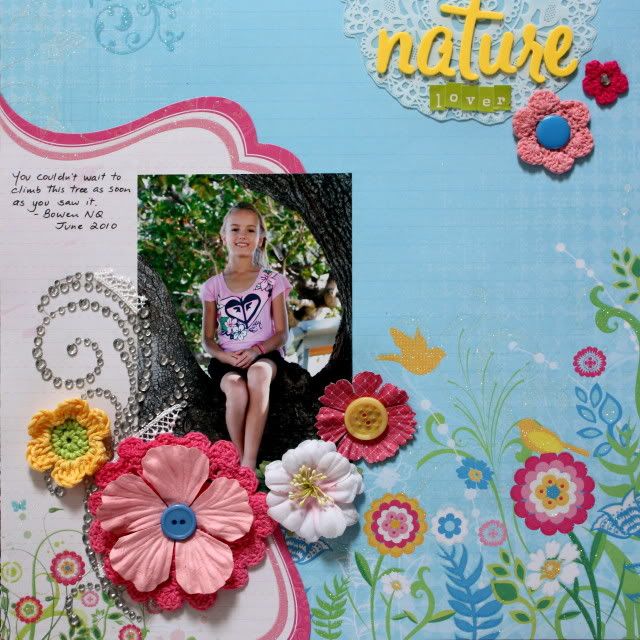 "Nature Lover" by Michelle Best Creation Inc Bella papers
"Auskick" by Katie Best Creations Inc Bella papers
"Chatty" by Ang Sassafrass Lass papers
Once again you have two weeks to link your creation to our gallery, and once again we have an awesome prize up for grabs! Prize details to come later today (I have to get me to the shop to take a photo!!!). And because we have put this challenge up a day later than usual you will get an extra bit of time to get your entries in! It is only fair after all!!