So, what do you think of our brand new look?? Looks fabulous doesn't it?! A big thank you to Zoe for designing this for us (not to mention fixing it all up too!). So, what does this new look mean?
Well, Scrapbook City has decided to get more active in blog land, and we thought you, our readers, might enjoy a more interactive kind of blog too. What we are going to do is provide you with lots of interesting tips and techniques and chit chat about the Scrapbooking industry and also challenges with opportunities for you to win great prizes. We have also created a second
blog
to show off our new found love of cards and cardmaking. You can find the link to this at the top of the page. This means too that we have two teams, one to cover the layout side of things and one to cover the cards. So make sure you jump over to the new card blog to check that out!
To launch our new look blog and the new card blog we are going to start off with a great challenge and a fantastic prize!
We are going to kick off with a Kaiser Craft challenge. Kaiser is one of our most popular manufacturers and they are constantly bringing out beautiful papers and extras and they are Australian to boot. So we figured most people would have some Kaiser in their stash! But we are going to give you some restrictions, after all you can't have it too easy! You need to create a page using one of the following collections (or you could mix and match from them all!):
You need to use at least 70% Kaiser product, remembering that Kaiser have lots of extras like bling, flowers, ribbon, letters and stamps that can all be included. And to kick off your creativity we have some samples for you.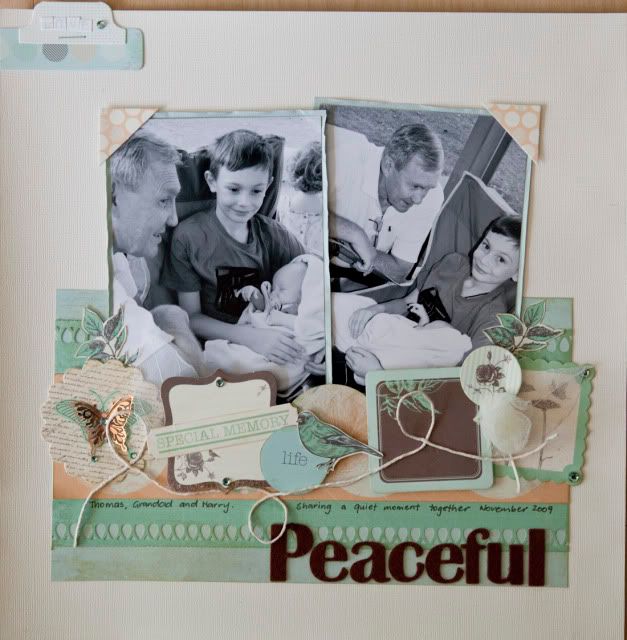 "Peaceful" by Ang uses Secret Bird Society papers


We are also running this challenge on the card blog (making cards instead of course), and we have two fantastic prizes to give to two lucky winners (one card and one layout). Up for grabs we have one set each of Secret Bird Society and Hippy Girl. The winners will be selected randomly so everyone has equal chance of winning. You have two weeks to complete the challenge (Tuesday 14th September midnight), with the winners announced on Wednesday 15th September.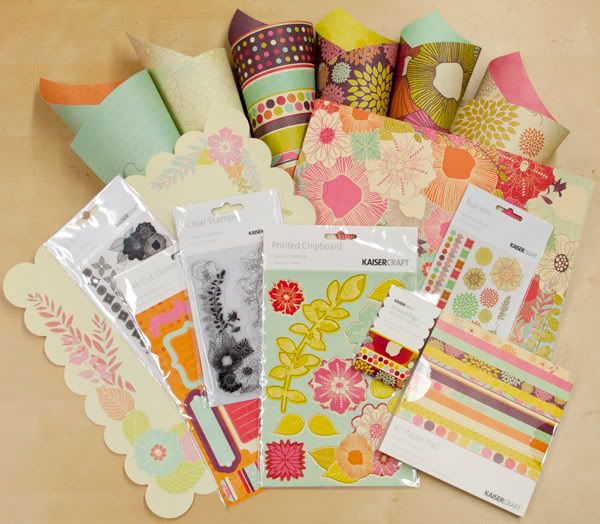 Hippy Girl Prize Pack
Secret Bird Society Prize Pack
To show us your entry we need you to load it onto your own blog and link it to us using the link system. This is really easy. Just add you entry to your blog and then click on the image to find its URL (this will be shown in the address bar at the top of the screen after you have clicked on your image). Copy this address and add this to the URL box that comes up when you click on the link option on our blog for this challenge and fill in the rest of the details and then submit link to finish! Easy!
If you don't have a blog, don't fret, just email us at
info@scrapbookcity.com.au
with a picture of your entry and we will add it to the blog for you.
Remember you have until midnight Tuesday 14th September to get your entries in. We will also put up the next challenge on that day so keep a look out for that too!
Thanks for stopping by and I hope to see lots of great entries soon.